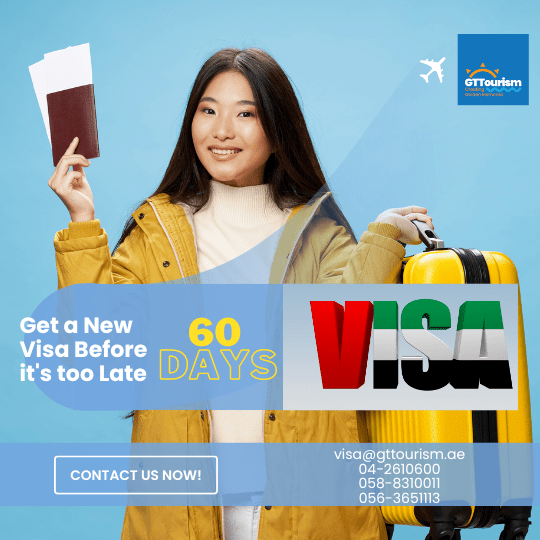 60 days UAE tourist Visa with Covid Cover Insurance
60 Days UAE Tourist Visa with Covid Cover Insurance

The Required Documents are
Scanned Passport copy of Passenger ( with a minimum 6 months Validity )
Scanned Passport Size Photo
Passport Front Page

Passport Last Page
Confirmed Return Air Tickets
Passport page with exit stamp, if you've visited UAE Before.

The documents submitted should be clearly Scanned.
If any of the above requirements are not matching you can contact us at visa@gttourism.ae or +97156-3651113
Guarantor's Document:
Guarantor's Passport Copy and Visa page copy ( both valid for minimum 3 months)
Certain Visitors ( except for Families) are required to pay a deposit amount , this amount is fully refundable , and money will be reimburse only after the providing us the passport page with exit stamp. This is to ensure that visitor is not overstaying and already left the country.
Once the application is provided, our visa team will review and may request for additional documents , if all documents are fine , we assure to get your Visa in the least time.
Also you can get in touch with us via email at visa@gttourism.ae , or call us at 042610600 , +97156-3651113 with your requirements and our representative will take care of everything.
Decade Experience with Visa Processing and Handling
Delivery within 2 working days
24*7 customer service provided
Quick, Easy and Reliable way to process and extend your tourist visas.